MAMA•CONTACT Festival
1.-6.8. 2023  | Contact Impro Festival am Windberg 
**** Last minute registration is possible until 29th of July🔥2-2,5 and 3-3,5 day tickets available, further infos below * Looking forward to birth MAMA CONTACT Festival into life and matter together with YOU.  Registration is open HERE ***
… a festival dedicated to Contact Improvisation and its different approaches. We warmly invite all Contact Impro lovers and newcomers to our first festival!
Why  MAMA•CONTACT Collektive and  MAMA•CONTACT Festival ?
MAMA
…we are longing to remember, that all human live comes from MAMA earth and will return to earth. We recall that our existence is interwoven with all being.
CONTACT
… with the web of all being. We invoke with our whole being, with all our senses and with our heartful desire the CONTACT with all that is alive.  We seak  forms of communication in interconnectedness,  embeddedness and meaning in the web of all being through our creative expression as humans.
MAMA•CONTACT Collektive
We are Lotte Jirka, Lu Sarmiento and Katja-Bahini Mangold and founded the MAMA•CONTACT collective in 2022 in order to bring our visions into live and matter. What connects us is our love and dedication for improvisation, dance and music. They allow and teach us to play, fly, breathe, connect, step back and surrender…
MAMA•CONTACT Festival
… a festival dedicated to Contact Improvisation and its different approaches…
Intensives
Anjelika Doniy (Ru) and Alessandro Rivellino(BR)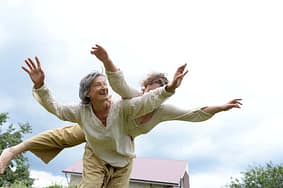 Workshops
Kaisa Kukkonen(FN)
Johanna Hantke (Ger)
 Ben Julian
ALMA YUI (Sema Kerey, Ger)
Lotte Jirka
Katja-Bahini Mangold…
Extatic Dance
ALMA YUI (Sema Kerey, Ger)
Silvana Mangold (Ger)
Music Team & Concert
Pan
Lu Sarmiento 
Petra Klementová
Felix Morten 
Riccardo Ferrara 
Theresa Neubauer
Place 
Lebenslernort am Windberg bei Erfurt
Cost
The prices constist of two parts:
Festival Ticket*
Early Bird ends on Sunday 9.7. – 250€ – 450€
from 10.7. 330€ – 450€ –  regular price
from  20.7. 375€ – 450€ – support price
from 27.7. 400€ – 450€  – last minute price until max.  29.7.
2-2,5 day ticket  180€ -225€*  *  1.8.  15h – 3.8. departure afternoon/evening
3-3,5 day ticket  270€-315€*  *  1.8.  15h – 4.8. departure afternoon/evening
*Please quote in the registration form "2-2,5 day ticket" oder "3-3,5 day ticket", your choosen price in the proposed price span and your detparture time and last meal for calculating your cost for accomodation & food. The team of Windberg will then manually adapt your costs.
Accomodation & Food for 6 days
215€ – own tent /Camper
220€ – group accomodation with your own mattress
240€ – shared room with bed
315€ – doubel room with bed
365€ – single room with bed
Registration
https://booking.seminardesk.de/de/amwindberg/a6f1c6452ec344e0830476bb628ab57f/mama-contact-impro-festival
 Arrival & Departure
1.8. arrival & beginning
15h -16h  registration & arrival, orientation (sleeing places)
(arrival earlies at 14h, for Shuttelbooking from Bhf Etzleben/ Kölleda please register in the document in our  welcome mail)
16h Welcome Workshop (optional)
18:30-19:30 Dinner (1st meal)
20:00 Welcoming Circle and Jam
(…)
6.8. departure & ending
10-13h  GoodbyeJam & Goodbye circle
13:00 -13:30 Cleaning Party
13:30 -14:30 Lunch
15h Departure
Festival Timetable (little changes may occure)
The festival is being organized in cooperation with Lebenslernort am Windberg e.V.